We value our clients' experience at Clanton-Malphus-Hodges Veterinary Hospital & Pet Motel. Here are some of the comments we've received about our practice.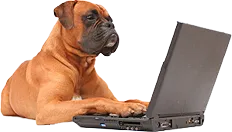 "Dr. Hall and Dr. Kinsey are top notch vets with a heart for not only the pets they care for but the owners too. "
"I love the doctors and staff. They are always for friendly and helpful." - E. Paddack 5-30-2020"
"We are from Miami, Florida and have a regular vet here but prefer using your office and Dr. Beckey any chance we are at our home in Georgia."
E trezona 5-9-2020
"You took great care of Pip during her heartworm treatment plus I appreciate being able to visit and walk her during her stay" Z Blair 1-5-20
"You guys rock in every way! No bad days at CMH. Dr. Hodges and Dr. Becky are amazing " k. McCullen 2-26-2020
"Always a pleasure even though Baxter doesn't like coming he gets scared." 2-22-2020

"i was very pleased with the kindness of the staff and vet. They were very concerned and answered every question I had. When I left I was very confident about the course of action for my dachshund." 1-10-20, T. Horne
"The staff and doctors are always friendly and informative. They are very good with my pet. Clanton-Malphus-Hodges has always been my vet." J. Jones
"Always helpful and caring for the 55 years Clanton / Malphus / Hodges has taken care of my pets." - Cathy 8/10/2018

"Love Dr. Hodges, Dr. Beckey and Bonnie K. I know my pets get the best care." - Christi 8/2/2018
"Prompt and caring staff while treating Chloe, my 11 year old very anxious kitty cat! (Soothed "Mom's" nerves too!) The problem was resolved quickly with minimal pain and expense. Excellent experience!" - Janet 8/1/2018
"The staff and doctors always are friendly and helpful and treat my babies like they were their own." - Emily 6/29/2018
"You all are compassionate and sensitive to what we need. You listen well and always take excellent care of our dogs". - Susan 5/23/2018
"Dr. Hall was friendly, compassionate and very informative." - Gretna 5/19/2018
"I am always greeted courteously and waited on promptly." - Beth 5/18/2018
"My dogs truly enjoy a visit to your practice - thank you for caring." - Anonymous 5/16/2018
"Have been using Clanton's for years and have always gotten outstanding service." - Bobby 5/13/2018
"Clanton-Malphus has always taken wonderful care of our pets. They have a great team and it shows from the time you walk in the door until you are ready to leave." - Anonymous 4/12/2018
"All the doctors are very caring and knowledgeable. I always feel my pets are well cared for. All staff from the doctors, techs, groomers and front desk are so pleasant. Thank you for being the best veterinary clinic in Thomasville!" - Leslie 4/12/2018
"We've been with you for almost 48 years; for horses, dogs & cats. Although, at my age the cost seems high, but the service is always good and we like the veterinarians very much." - Harry 3/28/2018
"Staff and doctors always knowledgeable and courteous. I have been using Clanton-Malphus-Hodges for over twenty years and recommend my puppy buyers to use you too. Thank you for all the great care to all my pets!" - Jose 3/28/2018
"Very efficient, friendly service. Quality care in a timely manner. Fairly priced." - Ed 3/23/2018
"You are honest, friendly and affordable. You love animals and it shows in your treatment of them. I trust you. But mostly because when our "baby" was diagnosed with terminal cancer, Precious Doctor Becky helped us through it. So compassionate!!" - Sharon 3/18/2018
"I've always received excellent care for my pets. I could not find better doctors anywhere."- Betty 2/17/2018
"Excellent experience every time and employees really care about your pet." Anonymous 2/10/2018
"Knowledgeable vets and staff. They were very efficient. I left knowing how to give medicine, how to care and monitor her recovery." - Anonymous 2/9/2018
"I have been bringing Piper to Clanton Malphus Hodges for several years. Piper receives expert care here, and fees are very reasonable. The visit never seems rushed. Dr. Laura Hall is especially dedicated to the pets entrusted to her care." - Laurie 1/24/2018
"Someone greets me as soon as I walk into the office and am lead into an exam room promptly. Everyone is friendly and helpful. All questions are answered immediately." - Anonymous 1/15/2018
"Everyone is so friendly." - Anonymous 1/17/2018
"I drive from Crawfordville to see Dr. Barrett because he is the best veterinarian there is! We work well together and the other vets in the practice jump right in when Dr. Barrett is out of the office. Teamwork is key and you guys rock it!" - Kelly 1/6/2018
"Great place to bring my pets. Dr. Barrett is an amazing doctor as are the others we have come in contact with. I've never been disappointed." - Nicole 12/31/2017
We are always made to feel that our pets are important to the staff and veterinarians. We are treated well and are happy to continue to bring our pets to Clanton's!" - 12/30/2017
"Could not have asked for anything more." - Sandra 12/23/2017
"I have always been very pleased with the staff and facility. There has been times when I have had to bring my dog Sammy unexpectedly and he would be seen promptly. Thank you for everything you all do." - Susan 12/20/2017 .
"Extreme care and attention was given to my injured cat. Most likely saved her life." - Jean 11/19/2017
"We and our pets are always treated by everyone with up most consideration. We feel our pets are getting the best care at every visit." - Phyllis 11/26/2017
"Extreme care and attention was given to my injured cat. Most likely saved her life." - Jean 11/19/2017
"I have been coming to CMH for over 23 years and have always been very pleased." - Chuck 11/10/2017
"The doctors and staff are always so great, friendly and knowledgeable." - Ted 11/10/2017
"Dr. Malphus and Staff have always gone out of their way to take their time with our dogs and to address all questions and showed genuine concern for both our dogs and my husband and I. The few times that we have had to wait, were worth the wait." - Vicki 11/8/2017
"Great attitudes. Can see the love for pets and their families." - Tamara 10/18/2017
"Very professional and caring." - Cindy 10/6/2017
"I was having a hard time getting my dog treated correctly by previous veterinarians so I took him to Dr. Malphus. Thankfully she diagnosed and treated him correctly and we are now on the road to recovery!" - Anonymous 10/4/2017
"The care at Clanton's has never failed my companions. Really great front office. They get it done. Lifesaving diagnostic vet medicine for my companions. A little bump was a grade 4 mast cell tumor on a young dog. He lived to be a very old man." - Elizabeth 10/2/2018
"Very nice staff. We had to wait for a few minutes but not long because the staff was working to discharge from the rooms." - Crysta 10/2/2018
"Super helpful and patient." - Anonymous 9/28/2017
"Someone has always been there or called me back. It means a lot to talk with someone when your pet is sick or not feeling well. Thank you all so much for taking care of Charlie and Joe." - Edna 9/22/2017
"This was my first visit to your office. I was very impressed with the care my newly adopted dog received. The staff made sure I understood the home care needed." - Kim 09/22/2017
"Everyone was so kind and considerate and very informative. It has been a while since I have had a pup, so their attention to my questions was very helpful." - Beth 9/16/2017
"Always top notch! Dana took the time to help me download your new loyalty rewards app, which was greatly appreciated since I just got my first smart phone and am still learning how to use it." - Joanne 9/16/2017
"Clanton's has always taken very good care of our dogs-for the past 24 years since we moved here." - Melinda 9/14/2017
"I know I can always trust Clanton's to take very good care of my fur babies. Thanks to all who work there!" - Wanda 08/14/2017
"Everyone was extremely nice and helpful on my puppy's first visit! Dr. Hall is amazing and my puppy Rhett was so calm with her during his exam and shots! I have no complaints about this place."- Alexis 08/09/2017
"They have the best vets around. Love them all. Their staff is very professional." - Constance 8/7/2017
"The staff are always friendly and helpful. The vets are very knowledgeable and seem to really care about my pets health." - Anonymous 7/31/2017
"We are always treated like family. You know how much we love our dogs and you treat us and them with so much respect. Dr. Barrett cared for Marguerite on Friday, and he is always excellent. Marguerite is feeling much better now." - Suzanne 7/25/2017
"You have always been there when needed and given great care to our pets and us. Thank you." - Joyce 7/21/2017
"Dr. Barrett was wonderful. He understood my need to get the best hip x-rays for my purebred golden for his OFAs. He did the best job and treated my dog with a gentle loving touch." - Pam 6/26/2017
"You're just the best veterinarians in SW Georgia! - Claire 06/23/2017
"I was worked in without an appointment and was taken back promptly. Dr. Malphus saw me in a very short time, taking care of my dogs without any difficulty." - Kay 06/19/2017
"You provide excellent care. There is always someone to answer questions and one of the veterinarians will always see one of our three dogs if needed. They also provide excellent urgent care advice by phone so my guys can avoid stressful visits." - Barbara 6/15/2017
"CMH excels in so many areas that it is difficult to single out just one. Everyone is very friendly and considerate. They consistently go out of their way to make sure that everything is right." - Chuck 6/11/2017
"I have always used Clantons, but nothing in this world is perfect. However, Clantons comes pretty darn close!" - Bart 6/11/2017
"I don't know their names but the whole front staff was very nice and caring. The doctor was very nice and helpful and so concerned for me and my pet Gracie." - Jennifer 6/10/2017
"You guys are the very best! You're compassionate and caring and y'all love what you do! We appreciate y'all so very much! Annie and Maggie give y'all 10 paws up!" - Karen 6/8/2017
"Clanton's staff has always been very professional, friendly, caring and helpful in dealing with my pets and me. They are very personable and by far the best vet office I have ever used." - Kelli 5/24/2017
"Clanton Malphus Hodges are the rock stars of the veterinary world in South Georgia. We drive up from Florida just to see their excellent staff and do not regret our decision in making them our facility of choice for our 9 AKC GCH dogs." - Kelly 5/18/2017
"I have always felt valued as a customer at Clanton's. The vets and all the staff is great. Front staff always welcoming." - Stacy 5/17/2017
"Best vets in town. Best staff and techs around. Best everything." - Leverne 5/15/2017
"Hovi and I am always greeted by name and treated with respect. Your concern for her well being is important to our family. Thank you all for what you do, it is appreciated. My grandpuppy is such an asset to our family." - Perida 3/27/2017
"I always receive outstanding veterinarian care at CMH. I love all of the vets, especially Dr. Beckey Malphus. She is kind and compassionate towards all 10 of my animals. The front office staff is efficient and kind. I love them all. Good job! - Louise 3/25/2017
"As always, I feel completely confident that my fur babies will be taken care of. The vets and vet techs are awesome. As well as the office staff!" - Tammie 3/23/2017
"Your staff is always friendly and professional. They greet me and my pet! They interact with the pets that people bring in. When we lost our "Boo", Dr. Beckey shared our grief and helped us make arrangements." - Sharon 3/20/2017
"Professional caring staff. I always believe Maya's best health is primary." - Anonymous 3/15/2017
"I've had competitive dogs for almost 50 years and have visited veterinarians across the country. You staff was as helpful/knowledgeable as any I have ever encountered." - Anonymous 3/6/2017
"Friendly staff and veterinarians! Always helpful, and portrays a loving and caring attitude towards our furry friends." - Anonymous 3/3/2017
"Always great care and kindness." - Michelle 3/3/2017
"From the phone call to make the appointment, to the staff who greeted me and put in the examining room, and all the way to the vet tech and Dr. Hall who attended Bella, it was a top notch experience / service. Thank you for all you do! - Jose 2/27/17
"Friendly, courteous staff and atmosphere. Excellent customer service." - Catherine 2/15/17
"I receive the old fashioned courtesy of patient/client/doctor I have come to expect at Clanton Malphus Hodges. I am impressed with the receptionist going out of her way to make sure Piper's records are up to date. Dr. Hall's care puts Piper at ease." - Laurie 1/29/17
"Everyone was very nice and helpful. I am from Texas and was staying with my husband while he worked. I needed to take my girls in for a checkup and etc and had no problem getting in even though I didn't have an appointment." - Brenda 1/29/17
"I've always used Clanton-Malphus for seeing about regular needs for our pets. Luckily, I've never had to use their services in an emergency situation....until this week. The staff was exceptionally professional, compassionate and caring. Thank you!" - Anonymous 1/5/2017
"The staff is very friendly, professional & caring. They recognize that our furry baby is a beloved family member. Athens spreads joy wherever he goes and means so much to us. A 14 yr old pound-rescue...we all got lucky that day!" - Deanna 12/2/2016
"The vet and assistant were very friendly and showed great care and concern for my pet." - Anonymous 11/29/2016
"The best care for the best price we have received anywhere in the country." - Michael 11/27/2016
"They are very considerate, kind and loving towards me and my pet. If you call saying you need to see someone, they get you in as soon as possible." - Sue 11/17/2016
"Great place...everyone is extraordinarily nice...Mary and I appreciate you all." - Katherine 11/11/2016
"A vet always has time to see us even if we don't have an appointment. Vet and staff always friendly." - Stephanie 10/29/2016
"I have used Clanton Malphus Hodges since 2001. I have always received professional and friendly service." - Katie 10/28/2016
"The staff up front was friendly and courteous. Dr. Hall was kind and patient. She went out of her way to explain what was going on, what to expect, and the treatment that was required. She was kind to my dog and reassuring to me." - Anonymous 10/10/2016
"You were recommended to us as the best and I always recommend you to others as the best. You always want the best for your family and you will sacrifice your own needs for them." - Marion 10/8/2016
"Amanda is great with my pups and always does a fabulous job with their nails. She is so caring and gentle. Particularly liked having their nails done in the room." - Melody 10/8/2016
"Have always been friendly with us and our dog. We adopted her 3 years ago during a drive at the shelter and have been coming to ya'll since. We live in Tallahassee and could take her anywhere down here, BUT the care we get there is worth the drive!" - Anonymous 9/29/2016
"The doctor and the assistant was helpful and kind. They made us feel like their only patient!" - Cheryl 9/26/2016
"Clean facilities, friendly, caring staff. Tanner was extremely kind and showed excellent concern and care for Maya." - Vicki 9/19/2016
"This survey is talking about Maggie's visit; however, Dr. Barrett had to meet us at the office the previous evening with regards to Katie and another snake bite. His professionalism and caring demeanor is all the more reason we love CMH vets." - Judy 9/18/2016
"We have used your practice for years and have been pleased & it is an asset you have after hours emergency care. Dana is always friendly and we appreciate her greeting us as well as our fur children. All 4 of your doctors are great. Dr. Hall is exceptional." - Janet 9/8/2016
"It may be just a job, but you would never know that. I got the feeling it meant the world to these kind, professional, "make a difference" folks, to be there for all these sweet little critters! They were pretty great to us humans as well. Rated A+. - Anonymous 8/27/2016
"Awesome staff. Awesome doctors. After 30 years, they are the best!" - Gail 8/26/2016
"We are always greeted in a nice friendly way. Staff and doctors always answer my questions. I have recommended them to family and friends." - Linda 8/25/2016
"Always very prompt and I felt my animals get the proper care that is needed. They do not try and "sell" me on unnecessary shots/products." - Kayla 8/23/2016
"Everyone was very kind. Dr. Hall was very informative with updates on Grace. I felt confident she was well treated during her stay!" - Henrietta 8/22/2016
"Your clinic has always been compassionate and good with care of our pets for many years. I trust you." - Anonymous 8/11/2016
"Friendly and knowledgable staff! Willing to go out of their way to help!" - Michael 8/10/2016
"Love the staff and always great service." - Jennifer 8/5/2016
"Everyone at Clanton's is very nice. They always make me feel welcome and care about me and my pets. Bonnie Kay in particular is caring and efficient." - Stacy 7/28/2016
"Friendly, fast. Like Dr. Dale, he handled my little one great. Front staff awesome." - Dell 7/26/2016
"We were on vacation when our dog got sick. I looked on line and found your website. Your staff were wonderful from my phone call to when we walked out the door. Thank you very much for getting Bailee all better." - Leeonie 7/25/2016
"Everyone is always so friendly and concerned about my cat's health. Everything is always explained to me in terms I can understand and I can always call and speak to a vet if I have questions." - Anonymous 6/20/2016
"Our dogs have been your patients since 1997 and along with us they have been very happy with the care at Clanton Malphus Hodges." - Jimmy 6/16/2016
"Thank you for fitting me in on the same day I called. Dr. Barrett was very thorough and knew exactly what to do for Piper's ears. He answered all of my questions. Thank you Dr. Barrett!" - Anonymous 6/13/2016
"I appreciate the professionalism and courtesy that my pet and I receive when visiting your office. "Tillie" (as a new patient) is also gaining confidence with the staff. Thank you." - Anonymous 6/9/2016
"We appreciate that our Sky is remembered each visit and his nervousness is always accommodated with care." - Mike 5/28/2016
"Friendly, courteous people. My pet really liked it there. He wasn't scared or skittish." - Gwendolyn 5/5/2016
"We feel confident that we are receiving the best quality care for our fur babies and drive 32 miles to the office for this care. All the staff are kind & efficient. It means a great deal to us to have emergency access." - Janet 4/22/2016
"I have had dogs and now cats. I have always been very pleased with the care my babies have received. Even when we had to put our poodle, Muffin down, everyone was so compassionate." - Margaret 4/12/2016
"I could tell my dogs were important to each and everyone. I really like that the vets are willing to come out to my truck to give shots to my dogs." - John 4/12/2016
"Very friendly." - Anthony 4/12/2016
"Absolutely love all of your vets, especially Dr. Beckey Malphus. If there is a problem that she can't deal with she is quick to provide you with a specialist. In any emergency you will be seen right away. Love Bonnie K and Dana at the front desk." - Louise 4/2/2016
"We have so much respect for Dr. Beckey. When we lost our precious Boo to cancer, she was so patient and empathetic and helped us in every way." - Sharon 4/2/2016
"Bonnie Kay and Dana are always so nice and helpful. They are wonderful. The vets and techs are also helpful and very knowledgeable and comforting. I have used this office for years and will continue to." - Tammy 3/29/2016
"You guys are the best vet clinic that I have ever been too. All 3 of my dogs love everyone there. The entire staff is awesome. I will never take my babies anywhere else. Thank you so much for being great with my babies." - Paula 3/18/2016
" Best vet care and staff. We love Dr. Hall." - Jennifer 3/18/2016
"They give the best care and explain everything to the pets humans so we can understand the care that our pets are getting. They are caring, compassionate and most of all, they love the animals." - Chris 03/10/2016
"I love your animal hospital. The staff are always nice and friendly. The doctors always take great care of my animals." - Lydia 02/14/2016
"Courteous professional staff, excellent veterinary care with compassionate vets who take the time to listen and ask and answer questions. Treated like a valued client not just an "appointment". Excellent follow up. Cost for services fair and reasonable." - Steve 02/12/2016
"Everyone is always kind, compassionate and knowledgeable. Our three dogs are well cared for every time we come. We have recommended you to many friends. Our dog Cream even got a birthday e-mail yesterday!" - Suzanne 2/11/2016
"Always great service and care for my animals." - Anonymous 2/10/2016
"Everyone is always so nice and we are treated very well. They made us feel we are important, not just a number. They always have time to answer all the questions." - Robert 01/25/2016
"Everyone makes my pups feel safe so they are not afraid to go to the vet." - Linda 01/16/2016
"The quality of care for my dog is very high, the staff are very capable and anticipate questions. The value is amazing vs what we are accustomed to paying in other parts of the country." - Mike 01/08/2016
"We are long time clients of Dr. Beckey Malphus. Her extraordinary professional skill and level of kindness and patience she shows us and our animals is heartwarming. At the front desk, Dana is always so pleasant, welcoming and efficient. - Vicki 01/03/2016
"Throughout my visit with my pet, everyone I met was professional, knowledgeable, thoughtful and genuinely friendly. It was easily apparent that both the immediate and long-term well being of my pet was the priority." - Leigh 01/01/2016
"We have always received prompt service and you view our pets as members of the family. Thank you! - Anonymous 01/01/2016
"Helpful, knowledgeable, patient and compassionate. Our three dogs couldn't be in better hands!" - Barbara 12/20/2015
"You are the very best in town!" - Jean 12/19/2015
"You guys have welcomed me with open arms since day one. I would not go anywhere else!" - Bob 12/18/2015
"The staff are always very friendly and helpful. Dr. Hodges comes to my place to vaccinate all my animals so I do not have to bring them all in individually. This is very helpful and cost effective for me." - Cheryl 12/17/2015
"Quality service and excellent care of my pet!" - Andre 12/14/2015
"Dr. Beckey and Dr. Hodges are the best. Thank you for all your help and knowledge." - Kandi 12/13/2015
"I greatly appreciate the time & attention of Dr. Beckey and Dr. Hodges." - Mary Ann 12/09/2015
"You earned ten stars when Dr. Hodges came to Monticello in the middle of a freezing night to help my Saint go to the Rainbow Bridge; and there is not enough space to thank you for all the concerned care you have given others, and especially Tony." -Dottie 12/07/2015
"We like C-M-H because of Dana, Amanda and Dr. Laura Hall. They each seem to go the extra mile when treating our dogs and make us feel like family. They are kind and compassionate and listen to our concerns and issues and that is why we like C-M-H." - Judy 12/07/2015
"This is the nicest vet office we have ever been to, everyone was so nice and we didn't have to wait for long. You guys are great!" - Kate 11/22/2015
"My little dog and I were treated with courtesy." - Anonymous 11/14/2015
"The best all around for my small and large animals." - Bob 11/14/2015
"We have been taking our 3 dogs and 2 cats here for over 6 years and their care is excellent. The staff is always friendly, caring and helpful and the vets very knowledgeable. Special thanks to Dr. Hall." - Nancy 11/13/2015
"Love this place, the Doctors and the staff. Never had a problem in the three years I have been here. They have a very caring nature toward your pet." - Wanda 10/30/2015
"Knowledgeable & friendly staff with very reasonable prices!" - Whitney 10/28/2015
"I have trained high end field dogs as a hobby and worked a K9 for the Sheriff's Office as a career. During my time around dogs, I have been to many vet clinics, none of which compare to here. Very knowledgeable and respectful staff." - Reed 10/5/2015
"Everyone was very professional." -Cleo 9/29/2015
"Everyone is especially nice and remembers us. We love Dr. Beckey and Dr. Hall and the techs are very nice." - Melody 9/22/15
"I love that we are always greeted with a smile with each and every visit. I love that your office always makes me and my pet feel welcome. My dog and cat both love the attention they receive at your facility." - Kim 9/21/15
"Clanton's vet is very considerate, friendly and prompt. I feel very comfortable to take my fur babies there." - Anonymous 9/21/15
"Everyone there is always smiling and happy to see you when you come for your appt. The staff always tries their hardest to accommodate me whenever I need an appointment and all the vets are the greatest!" - Brenda 9/7/15
"The services rendered were very professional. We are pleased with the continued care for our pet demonstrated by the staff."
- LeRoy & Janice 9/4/15
"You have the absolute best vets. A miracle surgery was performed on one of our cats and I would not want any other veterinarian practice for our pets. They are knowledgeable and skilled. They truly care for their patients." - Marian 8/28/15
"Just great job guys, very helpful. Dr. Hodges is great." - Mitch 8/21/15
"My dog is part of our family...Clanton's treats her like she is part of their family and that makes me feel good." - Anonymous 8/11/15
"Everyone in the clinic is very friendly and helpful. Dr. Hall was compassionate and demonstrated great knowledge about Brody's condition." - Eleanor 8/10/15
"Dr. Malphus answered the phone and made my appointment. Dr. Hall actually saw us and sat patiently while I rambled on and on worried about my dog. I appreciate each and every person at this office!" - Anonymous 8/9/15
"This was my first visit for reproduction services. The clinic is a long way to travel, but I will definitely use this clinic again. Glad to find veterinarians that offer repro services." - Gayle 8/6/15
"Have used these veterinarians for years both with horses and dogs and been extremely pleased in my dealings with them." - Bob 8/3/15
"The staff have always been extremely friendly and helpful. Recently was the first time I have ever had to deal with a pregnant dog I had not planned for and was clueless on what to do. They helped me tremendously!! They rock!! - Melissa 7/25/15
"We have trusted this establishment for as long as we can remember. Personally, I would not trust any other with my pets." - Gale 7/23/15
"I really enjoy the quality of care that the staff give my puppy." - Bridget 7/19/15
"Love Dr. Beckey! Thanks for all you do for the Hounds of Aran!" - Margaret 7/18/15
"Super job. I went to another vet in town who was horrible and overcharged. You fixed his mistakes." - Rachael 7/9/15
"Best vets every - caring, thoughtful and knowledgeable." - Leverne 7/6/15
"My cat was born in 2001...she has been a patient at Clanton-Malphus-Hodges her entire life. The staff is always friendly and professional, and she receives excellent care." - Katie 6/28/15
"Dr. Hodges was very kind and considerate. He was very gentle with my elderly dachshund. Great service!" - Robin 6/22/15
"Your staff is kind and efficient and my dog is very happy there and Doctor Beckey is an angel." - Sharon 6/4/15
"Love the staff. Feel confident in their care of my pets." - Christi 5/29/15
"We are senior citizens who have a young puppy and need all the info we will require to raise a happy, healthy dog. Dr. Barrett was wonderful with Dixie as well as her "Mama". Thanks to the Techs and Dr. Barrett." - Eddie 5/17/15
"Dr. Hodges is wonderful. He cares for Flynn my Airedale and Blue my horse with the same compassion. That is a rarity!" - Jamie 5/16/15
" You all are excellent at what you do!" - Susan 5/14/15
" My little poodle, Sadee, and I were treated with respect and kindness when we were there. I would suggest your clinic to my friends. Thank you." - Blanche 5/14/15
"Great staff! Always helpful and friendly! I trust them completely with my Fur Baby." - Darla 5/11/15
"I was impressed how the doctors and staff worked so well together to deliver Flyer's litter. Great team work, with positive attitudes. I also appreciated the follow-up calls following the surgeries. Thank you for the great care." - Mary Ann 5/10/15
"I love the way everyone there takes care of my fur baby, our dog is part of our family and they treat him like he is a part of theirs." - Matt 5/4/15
"You care for the owners, the pets and the relationship between them. You view our pets as an extension of our families, not a dollar-maker. Thank you." - Anonymous 4/27/15
"Our pets have been patients of your facility since moving to T'ville in 2003. We feel like the doctors and staff are not only friends, but like family. Everyone involved has helped us keep our pets healthy and happy...which makes us happy." - Jodi, Andy, Phantom & Angel 4/26/15
"I wouldn't go anywhere else. The first time I met Dr. Hodges he had to put my dog to sleep. He was so kind to both myself and my girl Rosie. I will never forget. Now I am bringing my new girl, Lucy and couldn't be happier with the care." - Lorraine 4/13/15
"I have been very impressed with all the staff. Dr. Hall saved Bristol by her persistence and knowledge. Yesterday she nailed the issue with Talladega." - Barbara 4/12/15
"We are so grateful to you all. We ended up in a bind with a kennel we had found online to board our dogs while we closed on our house in Thomasville. The kennel was NOT acceptable and on Saturday you helped us out." - Fred & Debi 4/6/15
"Doctors and staff have answered all questions and concerns and have been very helpful to us. We have not been dog owners in the past and so this has been important to us." - Mike & Sandy 3/30/15
"At CMH, I always feel that everyone taking care of Snicker and Doodle is completely trustworthy and really cares about their well being." - Lisa 3/30/15
"You met all my expectations. Dr. Beckey listened and responded to my concerns relecting her concern and solutions." - Larry 3/29/15
"The doctors and staff always treat my pets and I with exceptional professional service in a clean, accommodating environment." - Kristine 3/25/15
"Too many reasons why I would rate you with 5 stars. If I could give more stars, I would. Thank you for all you have done for us over the years." - Anonymous 3/23/15
"My boxer started coughing severely during the night, he had not been seen at the office before. When I called the staff did not hesitate. I was instructed to bring him in. He was seen right away, test was done quickly and my husband and I were kept informed. - Belinda 3/17/15
---