Although pets are part of the family, it's not always possible to take them everywhere you go. If you're planning a trip and can't take your pup or cat, leave it with us! At Clanton Malphus Hodges Vet Hospital, we offer safe and secure pet boarding for dogs and cats in Thomasville, GA. You can rest assured your furry friend will be well cared for while you're gone.
Benefits of Dog Boarding and Cat Boarding
Boarding your pet at your local animal hospital puts your cat or pup in the best hands. You can have complete confidence in our staff to take exceptional care of your feline or canine companion. Our pet motel offers comfortable, spacious, temperature-controlled quarters for dogs and cats to keep your pet safe and secure. We'll ensure your pet gets healthy meals daily and plenty of exercise, playtime, and compassion.
In addition to qualified staff, our facility has an experienced veterinarian on hand to handle medical situations should they arise. If your pet requires medication or is on a special diet, our Thomasville, GA, veterinarian will ensure its needs are met. You're also welcome to bring your pet's food and water dish, favorite toys, food, and snacks to help your furry friend feel at home.
Health and Safety
To help maintain a clean, healthy environment for our pet guests, we require all pets be free of parasites before coming to stay. For dog boarding, your pup must also be up to date on its vaccinations. These vaccinations include DHPP, rabies, and kennel cough. For cat boarding, your feline must be vaccinated for FVRCP and rabies. By only accepting healthy pets, we protect the health and welfare of all our pet guests. If you desire, we can also bathe your pup to look its best upon your return.
Safety is an essential aspect of your pet's stay. You'll find our pet motel a safe and secure environment for your pet. We supervise all pets during exercise and play to avoid accidents or conflicts between our pet guests. Our goal is for your pet to have a safe, enjoyable, relaxing boarding experience!
Board Your Dog or Cat with Us!
For the best that pet boarding has to provide in the Thomasville, GA, area, bring your cat or pup to Clanton Malphus Hodges Vet Hospital while you're away. Contact us at (229) 226-1914 to schedule a visit today!
---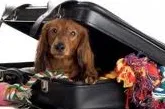 Clanton-Malphus-Hodges Veterinary Hospital & Pet Motel offers spacious indoor boarding facilities to care for your pets when you must be away. Our facilities are air conditioned and heated to make sure your pets are as comfortable staying with us as they are at home. All of our pet boarders are given lots of TLC!
We'll always call you at the emergency number you provide should your pet require any medical treatment or veterinary procedures while you're away. You'll need to bring your pet's current vaccine history and any special medication your pet will require while you're away. We encourage you to bring your pet's favorite treats, toys and a blanket to make your pet feel more secure while you're away. You may also bring your pet's own special diet or we can provide meals for your pet.
We have established the following guidelines to ensure a healthy and happy environment for your pets while they stay with us:
All pets must be free of any external parasites (fleas and ticks).
Dogs must be currently vaccinated by a licensed veterinarian for:
DHPP LeptoBordetella (kennel cough)
Rabies
Cats must be currently vaccinated by a licensed veterinarian for:
FVRCP

Rabies
We walk our dog boarders three times per day to make sure they get the needed exercise to keep them happy and healthy while you're away.
At your request, we'll bath your pet before they go home!
Drop off and pick up is available anytime during our regular business hours.
SPEED UP THE DROP OFF PROCESS. COMPLETE YOUR PAPERWORK BEFORE BRINGING YOUR PET.