Pet Vaccinations from Our Veterinarian in Thomasville, GA
If you're struggling to find the best solutions for pet wellness in Thomasville, GA, look no further than our Clanton Malphus Hodges Vet Hospital team! We take pride in providing high-quality puppy care and kitten care! Our goal is to keep your pet happy and healthy. If you want to learn more about how pet vaccinations can help your pet, read below!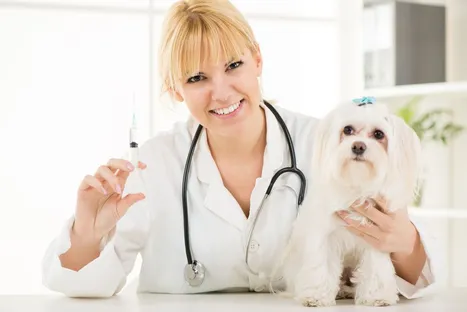 Does My Pet Need Vaccinations?
Vaccinating your pet is one of the best ways to keep your pet healthy and prevent illnesses. Pets should receive a series of vaccines throughout their lifetime, starting when they're just a few months old. These vaccinations protect against common diseases like rabies, parvovirus, and distemper. Therefore, it's essential to stay up-to-date with your pet's vaccinations.
Types of pet vaccinations included in puppy care and kitten care include:
Rabies
Parvovirus
Distemper
Leptospirosis
Feline leukemia
At Clanton Malphus Hodges Vet Hospital, we provide comprehensive pet vaccinations to protect your pet adequately against illnesses. We also perform regular checkups to monitor your pet's health and ensure they remain healthy and strong. You can trust our experienced team of veterinarians to provide the best possible medical care for your furry friends!
What Are the Benefits of Vaccinating My Pet?
Vaccinating your pet offers significant benefits. It helps keep your pets free from illness, but saves you money in the long run. Vaccines are also crucial for protecting the health of other pets and animals, as some diseases can be transmitted from pet to pet. By vaccinating your pet, you're protecting the entire animal community!
We understand that finding the proper puppy and kitten care services in Thomasville, GA, can be challenging. Yet, with Clanton Malphus Hodges Vet Hospital, you can rest assured that your furry friend will receive high-quality medical care and protection.
We'll help you ease the uncertainty of when and what type of vaccine your pet needs. We'll also help you understand each vaccine's risks, benefits, and side effects, so you can make the best decision for your pet.
Protect Your Pet with Our Help Today
If you have questions about our pet vaccinations or would like to schedule an appointment with one of our experienced veterinarians, don't hesitate to call us today! Our team is here to help ensure the health and well-being of all pets in Thomasville, GA. Contact us today at (229) 226-1914, and let us be your partner in protecting your beloved companion's health!